Posted by admin on April 30, 2008
Sofia Airport accommodates several rent-a-car companies.You can always get a better rate if you book in advance but sometimes planning early is not possible. For those who are considering the option to rent at the airport we have gathered a comprehensive map for where to look.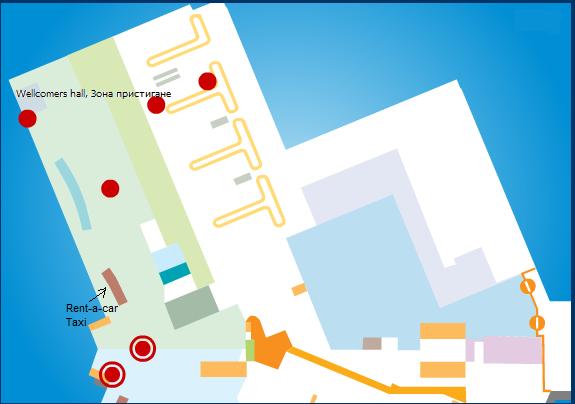 Rent a car companies available there include AVIS, Hertz and many others.
Taxi companies are also presented on the information desks.