Posted by zhelyazko on May 20, 2008
Wider variety of equipment and special conditions for vehicles in stock.
Dynamic vision, functionality and innovation. Athletic design and creative innovations. Leading for the model levels of safety. There are seven seats in this Toyota model.
This is Corolla Verso, the vehicle, which combines in its heart all these characteristics but be sure that you will find many other extras and details in the car.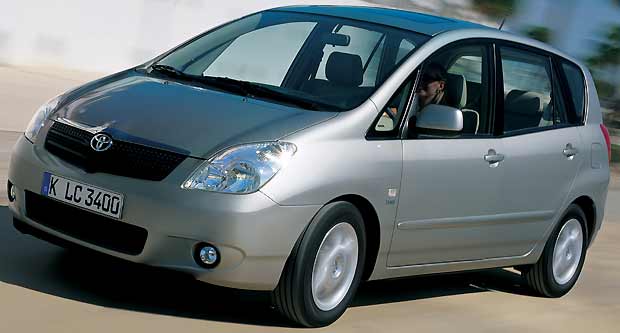 The flexibility of Corolla Verso makes it the ideal car not only for the intensive working day but also for relaxing weekend with your family. Corolla Verso gives you the unique opportunity to experience every moment of your life in the most unforgettable way.
Only now we represent a new, better equipment without extra payments. – Verso Forte.