Posted by zhelyazko on May 27, 2008
When you decide to buy a brand new Renault car in Sofia or Bulgaria you will need to contact Renault Nisan Bulgaria Jcs. The Renault showroom in Sofia is located at :
Renault Nisan Bulgaria JSC
47, Bulvd. Nikola Vaptsarov, 1407 Sofia
Tel: 0800 16 600 (free line)
fax: +359 2 933 57 89
contact.bg@renault.bg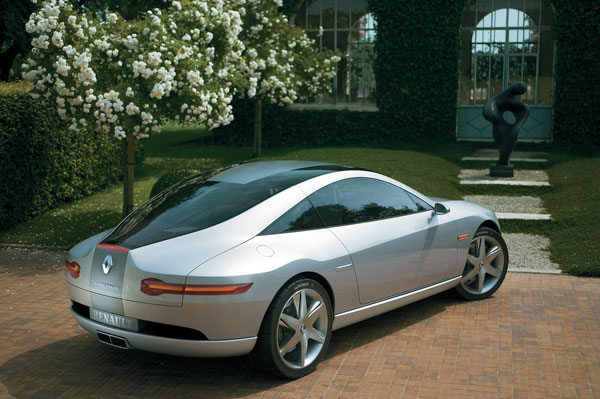 The models offered in the Renault Showroom in Sofia are :
Symbol
Clio III
Clio RS Sport
Megane Grandtour
Megane Sedan
Megane RS Sport
Megane Hatchback
Scenic и Grand Scenic
Laguna
Laguna Grandtour
Kangoo
Clio Societe
Kangoo Express
Master
Renault Nisan Bulgaria Jsc offers the following services:
* Original spare parts for Renault
The original spare parts Renault answer the highest requirements for quality, reliability and assurance of Groupe Renault. They are manufactured from highly qualified engineers along with creating the vehicle in order to assure its long life, high reliability and confidence.
The included in the gamma more than 80 000 positions cover fully your need, with this you receive one year guarantee for every product that was purchased and installed in our car services network. In our car services you will receive competent service, quality diagnosis and comprehensive information for the parts that you need.
* Accessories
Renault offers a wide variety of accessories in order to be able to answer any of your needs and wishes. The Renault accessories will help you customize and personalize your car and to make it more comfortable, secure and cover every wish that you might have.
Renault accessories are manufactured especially for your renault modeland are 100% compatible with its technical characteristic and design. We leave you to make the choice.
In order to buy or receive additional information for the products that you are interested in please right down its catalogue number and contact the nearest Renault dealer.
* Boutique
Renault offers a wide variety of souvenirs and accessories, carrying the mark of Renault and F1 Renault Team. T-shirts, hats, jackets, umbrellas, small models of previous, present and conceptional models cars and fire-ball F1 Renault, luxurious collection of accessories – watches, leather products and others. All this you could find in Renault catalogues for souvenirs.
For buying or receiving more information about the products that you are interested in please write down the catalogue number of the product and contact the nearest to Renault dealer.
* Renault dealers and services
There are several Renault services and dealers in Sofia. Here are their addresses and contacts:
Espace Auto Ltd – Authorized dealer
1407 Sofia, Bulvd. Nikola Vaptsarov 47
Tel: (+359) 2 937 60 200
Fax: (+359) 2 937 60 211
sales@espaceauto.bg
Espace Auto Ltd. – Authorized Service
Service 1
1407 Sofia, bulvd. Nikola Vaptsarov 47
Mobile: (+359) 8 9999 2534
Tel:    (+359) 2 937 60 212
Fax:    (+359) 2 937 60 220
Service 2
1404 Sofia, Lui Aier Street, 140
Mobile: (+359) 8 9999 5769; (+359) 8 9999 5769
Tel:    (+359) 2 49 00 193
e-mail: service@espaceauto.bg
Auto France 3000 – Authorized delaer and service
1510 Sofia, Hadzhi Dimiter Distr. Rezbarska Street, 5
tel:   (+359) 2 919 87 77
e-mail autofrance@autofrance3000.com
Promibile JSC – Authorized Service
1592 Sofia, Bulvd Iskarsko Shose 13
Tel:    (+359) 2 960 14 14
e-mail: marketing@promobile.bg
Alianz Auto Ltd – Authorized Service
1233 Sofia, Bulvd Hristo Botev 131
Tel: (+359) 2 931 13 85, ext. 107
dacia_bg@abv.bg
Nemeks Service Ltd. – Authorized service
1582 Sofia
Bulvd Hristofor Columb 4
tel.    (+359) 2 978 18 98
fax.    (+359) 2 979 15 51
e-mail: nemex@VIP.bg