Posted by admin on April 25, 2008
The 17th Sofia Motor Show 2007 is part of the OICA (International Organisation of the Automobile Manufacturers) calendar, bestowing on the Expo a status equal to all other world motor vehicle Expos.
This year the Inter Expo Centre in Sofia will show a record number of vehicle solutions (a total of 85 new vehicles) exhibited on a total indoor and outdoor area of 13 000 sq m. Visitors will witness the premiere of 35 models and be able to enjoy the full spectrum of new models from various manufacturers. For the first time in the Expo's history, two concept models will be shown: the Volvo XC60 Concept and the SMC Universe, the first-ever Bulgarian-made vehicle. The Rolls Royce Phantom will make its debut in Bulgaria.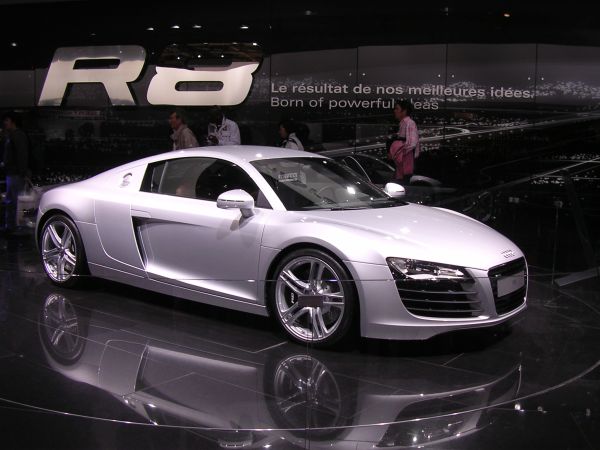 The most interesting premieres, in alphabetical order.
Audi R8
The premiere of the Audi R8 model is the most eagerly awaited such premiere in Bulgaria.
The reason is that the vehicle on display at the Audi stand is the serial version of the vehicle that has been the five-time champion in the legendary Le Mans 24 Hours race.
In just three years, Audi managed to turn the concept model known as the Audi Le Mans Quattro into a serial manufactured model.


Crowds of fans awaited the model's debut in Paris this past autumn.
The Audi R8 has inherited not just the name, but also the sports genes of its racing vehicle namesake. The engine is a 4.2-litre V8, direct fuel injection FSI with 420 hp at 7800 rpm. These specifications allow the vehicle to go from 0 to 100 km/h in just 4.6 seconds, and one can feel the engine calming down at 301 km/h.
The sporting spirit of the R8 model flows not only from the heritage of the engine but from its lines. The lightened chassis assists the dynamics. It weighs only 210 kg and is built entirely out of aluminium panels.
The R8 model combines the looks and dynamics of a racing car with the practicality of its Quattro four-wheel drive and a 100-litre boot space.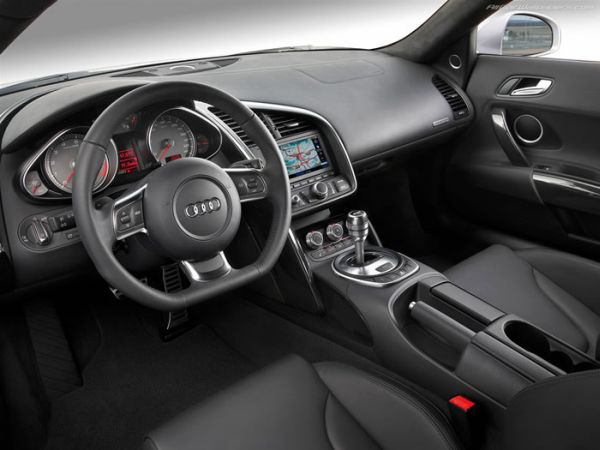 The serial model is equipped with a 140W audio system (Bang&Olufsen optional), alarm system, a comfortable automatic air conditioning system and an information system for the driver with a fitted chronometer to measure lap times.
Because of the high level of interest in the R8 in Europe, only three vehicles will be available to customers in Bulgaria. The basic price of the model is 104 400 euro.
If you are a fan of Audi and the R8 has not reached you, there is another option that might satisfy your passion for luxury vehicles: Audi's first Gran Turismo coupe. No limit has been set on the supply of these to the Bulgarian market, and they will be on display at the 17th Sofia Motor Show.