Posted by admin on April 22, 2008
If you are planning a trip outside the big cities either with your own or rental vehicle you need to know several things.
In Bulgaria the toll system is still not working.However there are plans all highways to have a toll fee.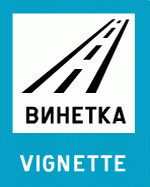 At this stage in order to travel along the republican road network you need to purchase a sticker called Vignette. Every time you exit a city or village you will see a blue sign "Vignette".
This means that in order to drive on this road you need to have that sticker on your front window. If a traffic police officer stops you without a vignette, he will issue a fine.
There are several vignette types. First they are divided into vehicle types – cars up to 8 seats , vehicles with more than 8 seats and trucks. They also differ according to time period – they can be weekly , monthly or annual.
The most common type of vignette is for cars with up to 8 seats.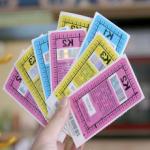 The prices of it are as follows:
Annual – 67 levs; Monthly – 25 levs; Weekly -10 levs
Vignettes can be purchased at every gas station as well as in post offices.Do not forget to keep your receipt as the vignette is not valid without it. Make sure to stick the vignette on your front windows on an easily visible place.
Keep in mind that most rental companies offer their vehicles with annual vignettes so you do not have to worry about this. However it is essential to look for that sticker if you do not want to get into trouble at a later point.