Posted by zhelyazko on May 24, 2008
LIANA an opportunity to break stereotypes in your idea of vanguard.  It is a car different than what the world knows.
In fact, she is founder of a new era of thinking and perception in which the vehicle is a means of stimulating
Imagery and human striving for innovation.
LIANA is exactly what they expect from the traditional approach of SUZUKI – compact design, style and elegance designed with perfect accuracy and unique functionality, reliability, which allows you to experience everything in their path – from the maneuverability and speed to complex situations in which Put your life needs.
LIANA way to take the challenge of a new era!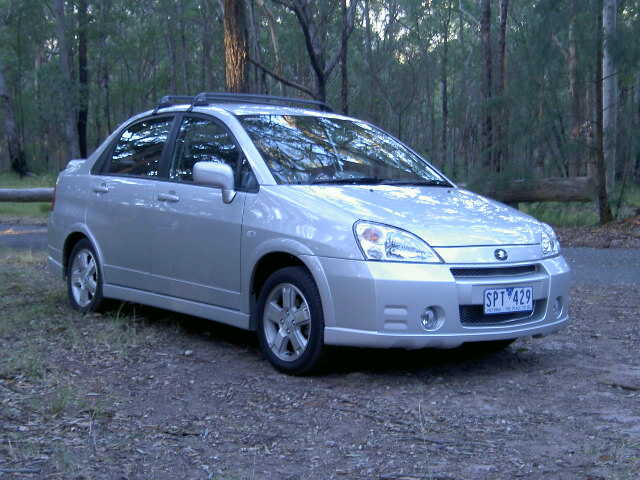 Welcome in a comfortable salon.
Good spatial decision is a basic requirement for comfort. LIANA offers elegantly shot internal volume of the background of compact exterior dimensions and avangardna line.
Feeling of comfort of any travelling begins with shirotata caused by glass panels and soft forms of the interior. It continues with high quality fabrics in appropriate colors and fabrics, double-sealed windows to prevent external noise. Domestic peace is reinforced by gumiraniya rear lid, part of protivovibratsionnata frame of SUZUKI, shumozaglushitelnite entry rezonatori in engine compartment and use of shumopoglashtashti poliure-tanovi materials in the structure of the body-type sandwich. The scoreboard, met in sports style and appropriate osveteno, casts soft light, providing them with easy vazpriemashta vayki maximum information with minimum dissipation. Audiosistemata – usually one of the most razseyvashtite appliances in conventional car is placed on top of the central board of management of the steering wheel (option). The interior of LIANA is premeren and balanced – well-equipped room, which has the appearance and feeling of harmony. Practical and gostopriemna, it isolates you in another world.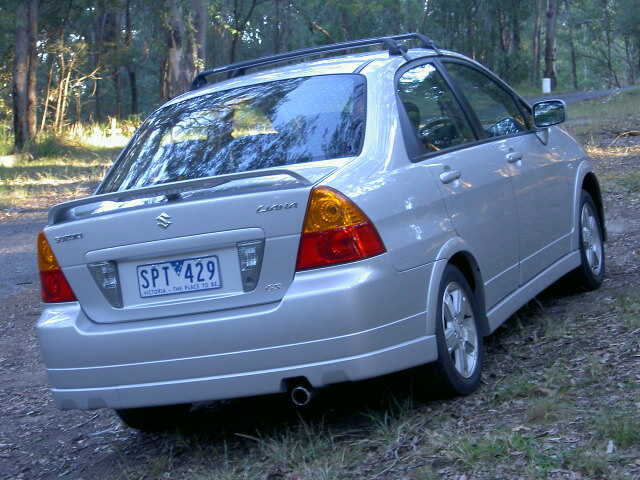 Practicality in volume
In the modern era hardly able to move without baggage. With increasing space for passengers in the design of LIANA, and increased the space for their personal belongings. Cabin baggage LIANA – 5 doors is great and accessible through the back door, covering the width and height of the passenger compartment. His volume ranged from 460 to 1460 liters in a split rear seat Atlas 55:45. Hamas body sedan have 500 – litrov rack equipped with podho-dyashti lastitsi niches and to strengthen baggage. The opening of the cabin becomes more comfortable handling.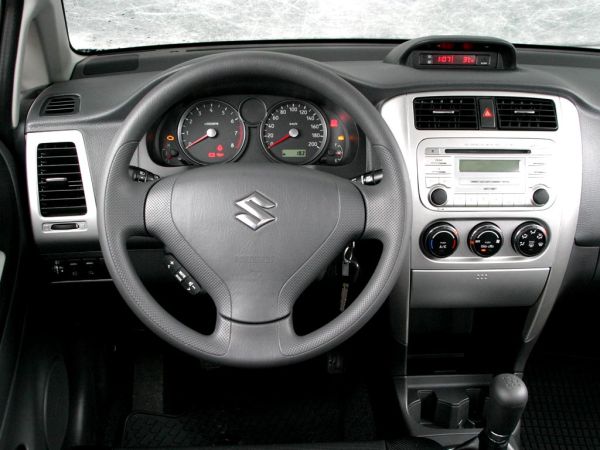 Feel the security of the future.
LIANA is created without compromising safety and security. Safety measures include the passenger compartment, which effectively assumes power on impact with the gradual deformation of the panels in the front and rear part, reinforced doors with beams, front and side airbags and pyrotechnic three-point belts.
Inside the seats are shaped so that not only reduce fatigue, and to protect occupants from the baggage that could flights in the next frontal collision. Ukrepvashtite items for baby seats predstav lyavat-standard equipment and small passenger is provided equally reliable security.
Security system is supplemented by a double anti-theft locking system, greater padlock mechanism of the steering wheel and electronic imobilayzer.
ABS-system with electronic control braking effort EBD helps abrupt stop in wet and slippery terrain for excellent control of the car.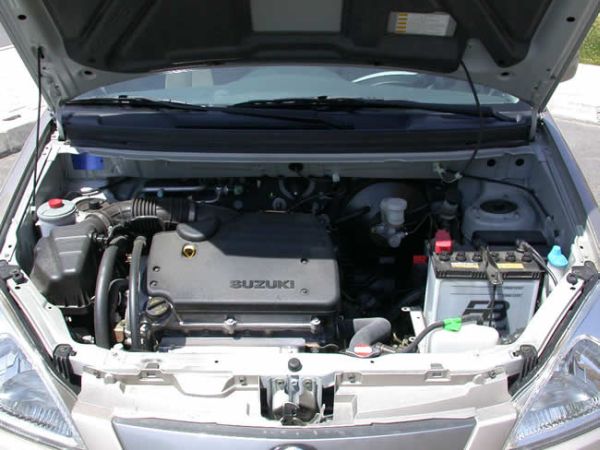 Sign in the face of new technologies.
LIANA address challenges to the car concepts even basic level, where engineers are SUZUKI otdali of his genius for securing obraztsovo behaviour of the road.
Stability and komfortnoto vozene are inherent in LIANA, which combines great mezhduosie and healthy body of the passenger compartment. Suspension of the car – all Makferson, set for European road conditions, reduced slitting fluctuation in the departure and stop. Convenience to manage this vehicle is based on precise and predictable behavior.
The quiet work of the engine is provided by obezshumeniya klapanno-allocation mechanism. The high torque oblegchava use of cars in different modes. The model is available with manual and automatic transmission. The lack of vibration and noise in the passenger compartment is achieved by hanging the engine of hydraulic tamponi. Despite the high engine power, they differ with extreme economy and emissions that meet the latest European standards.