Posted by admin on April 25, 2008
Roland Wiesinger is the managing director of Porsche Leasing Bulgaria Ltd, the company that provides the leasing services for all the models imported by Porsche Bulgaria.
Porsche is typically associated with the famous sports cars, so for those who do not know, it will be interesting to find out that Porsche Bulgaria is the importer of all of the Volkswagen brands in Bulgaria, which includes Audi, Seat, Skoda, Volkswagen, Bentley, Lamborghini, etc.
With all these brands under one roof, a little bit of history always comes in useful. Porsche Leasing Bulgaria is a 100-per cent subsidiary of the Porsche Bank Gruppe (PBG). PBG itself is a part of Porsche Holding (PH) and both PBG and PH have their headquarters in Salzburg, Austria.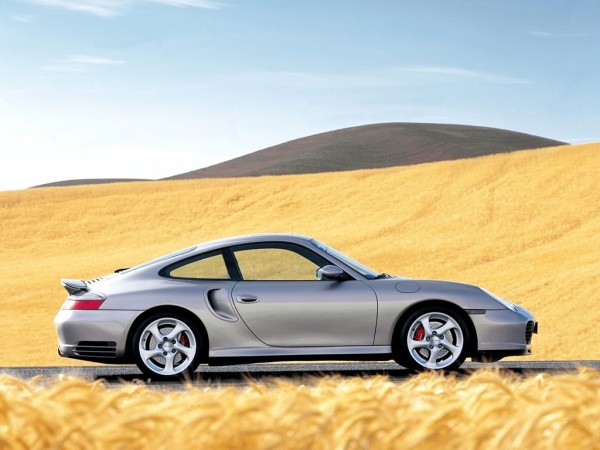 "PBG is the so-called financial sector of PH, which itself is dealing with retail in 18 countries all over Europe and is doing the importing in these countries as well," Wiesinger explains.
The difference with Porsche AG in Stuttgart, Germany, is that they take care of producing the Porsche sports car worldwide, while Porsche Holding is concentrated on the Volkswagen brands.
In terms of leasing, however, Wiesinger is the man to ask.
"Within the finance sector there is also Porsche Corporate Finance, which is a share company, as well as Porsche Bank, which is located in Germany for tax reasons. They do the entire treasury and refinance business, so we use our own money, because we are doing all this internal back-office work. For this reason we do not work with banks in terms of leasing services, for example with Raiffeisen Bank, to organise the money funds – we do it ourselves. We provide insurance services as well with our own brokerage house and in a way we are closing the circle," he says.
Per cents are an inseparable part of Wiesinger's vocabulary when he talks about the performance of his company in Bulgaria. Porsche Leasing came to the country in October 2004, with Wiesinger himself taking his position a year later. Austrian-native Wiesinger has worked in Syria, Lebanon, Hungary, Slovakia and other countries and in a way symbolises the cosmopolitan spirit of Porsche.
"It took us only half a year to go into real operation and to implement the company," he says proudly.
Although the company has been on the market for less than two years, it aims high.
"For 2006, we have planned to have at minimum the finance penetration, as we call it, of a minimum of 20 per cent of all Volkswagen and Audi brands sold in the country in 2006. We want to have at least 20 per cent of the cars that go to our customers to be in our leasing business."
The goal before Wiesinger is for Porsche Leasing to be among the top three companies operating on the Bulgarian leasing market.
Proof of the company's successful activity is that by April this year, their leasing penetration had reached 26 per cent.
"This shows that we have already fulfilled this goal and if we hold this level of development till the end of the year, from the contract point of view we would have 100-per cent results."
The recipe for this success is simple for Wiesinger: "We got the right people on board and we have a very young team, aged between 22 and 37 years. In fact I am the oldest," he laughs.
Raising the curtain a little bit, Wiesinger explains how the dealership of Porsche works in Bulgaria.
"The importing goes 100 per cent to Porsche Bulgaria and here we have seven family-owned Volkswagen and Audi businesses," he says. They get the cars from the importers and sell them out – either directly on cash payment or through either leasing companies or through Porsche leasing. Currently, there is only one shop owned by Porsche Bulgaria – the Audi shop in Sofia. Another Volkswagen dealership will soon open in Sofia, as will two Porsche-owned Audi shops in Varna and in Plovdiv. In July, the next family-owned dealership will be opened in the city of Pleven.
The role of Porsche Leasing in this scheme is that it supports both the importer and the dealers.
"I think that Bulgarians do not have any other opportunity but to buy our cars by using the leasing tools. Here in Bulgaria the income level cannot be compared to EU countries, but the price of the cars is not much different from, for example, Germany, so leasing is still the best option for Bulgarians, I think," Wiesinger says.
Expensive cars attract much envious interest, and those who seek bad news would be disappointed: "Not a single car sold by us has been stolen in the time we have been on the market, and I can say that, so far, we have not had problems with Bulgarian customers breaking their leasing contracts," Wiesinger says and knocks under the table for good luck.
However, life is not perfect and there are some things that can be improved.
"From a bureaucratic point of view Bulgaria is an absolute challenge," Wiesinger says. "It is taking us much time to get through bureaucratic obstacles in order to reach a certain result. It takes a lot of effort and time."
What he would like to see changed is, for example, for all parties involved in a certain legal activity to have a unified take on it. At present there are different approaches in terms of the registration of a vehicle in Varna, Plovdiv or Bourgas. It means that one solution valid in Plovdiv is not valid in Varna, and although the legal frame is the same, each regional city has freedom in decision making and interpretation, which causes problems.
"I hope that this will change after Bulgaria joins the EU," Wiesinger says.
In addition to private customers, small and medium-sized enterprises are a big part of the Porsche Leasing business, showing particular interest in the Volkswagen Caddy.
"More and more companies are starting operations in Bulgaria and we are registering an increase in the demand for light commercial vehicles. For corporate clients the option is the so-called fleet management service with full maintenance. The Porsche-owned brokerage house is dealing with the most popular insurance companies operating in Bulgaria and offers the full package of services – Casco car insurance, third party liability, driver's health risk, etc. There is also a huge number of small Bulgaria companies that ask for such a car and mini buses are usually demanded from rent-a-car businesses," says Wiesigner.